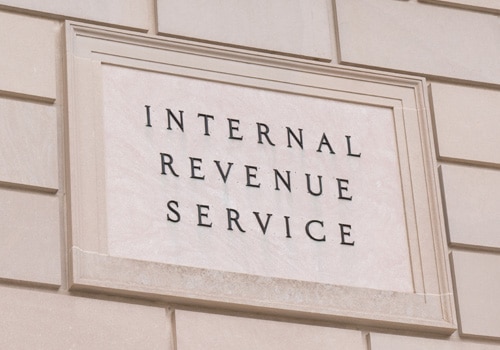 According to The Motley Fool, over One Million Americans are audited by the Internal Revenue Service on average each year.
Across all sectors, including, Individual, Business, and Not for Profit, The IRS has a computer system specifically designed to detect anomalies in tax returns. It's called the Discriminant Information Function (DIF), and it scans every tax return that they receive.
The IRS will examine thousands of tax returns designated for an audit this year. The good news is that with proper planning and expert advice, you can fare well even if you are one of the unlucky ones to be selected for an audit.
Below is a list of 11 Documents you'll most likely be asked to produce in the event of an IRS Audit and why it's critical for you to have them on hand.
Receipts
Present these by date with notes on what they were for and how the receipt relates to your business. In addition to providing the dollars paid or received for a service or product, certain kinds of receipts can prove mileage.
Bills
Include the name of the person or organization receiving payment, the type of service and the dates you paid them.
Canceled Checks
Group these with copies of bills they've paid and any applicable reimbursement
Legal Papers
You will need a description of what the case was about, when it happened, how it relates to your business, credit or deduction. Ex: Tax Preparation, Property Acquisition, Divorce Settlements, Criminal or Civil Defense Legal Papers.
Loan Agreement
Keep a copy of your original loan with names of borrowers, property location, financial institution name, the amount borrowed, loan terms, settlement sheet, interest paid on the loan and a breakdown of what the money was used for.
Logs or Diaries
Keep accurate logs of dates, locations of your travel expenses as well as business purpose and mileage.
Tickets
Label your travel tickets with the business purpose for the trip and group them with other receipts from the same trip.
Medical & Dental Records
Medical savings account statements copy of statements showing benefit and reimbursement policies, physician statements, capital improvement records for medical purposes including appraisals of a property before/after improvements.
Theft Records
Insurance reports detailing the loss or damage, copies or fire dept/police reports, photos/videos showing the extent of damage, adjuster appraisals showing before the fair-market value of property along with damage estimates, a brief summary of the loss.
Employment Records
It is important to keep uniform policies, dress codes, continued education requirements, W-2 reimbursement statements or policies.
Schedule K-1
These are used to report each shareholder's share of income, losses, deductions & credits when an S corporation files its annual tax return.
In closing, never give the IRS more details or documents than what they ask for and when the IRS comes calling; don't go it alone. Have a trusted advisor on your side – one who is professional, responsive and delivers the highest quality of work on your behalf.