Understanding how successful people spend their time can be very valuable as it's always good to learn something new! Also, you can better understand some new ways to spend your time and achieve your goals in an ever-changing world!
There are ways to spend your time, including exercising, learning, recharging your batteries, doing volunteer work, planning, socializing, and having fun with hobbies! Of course, these are just a few of the possibilities. Everyone is different!
If you'd like to learn more about the ways that successful people spend their time, buckle up! This article will take you through how you can spend your time and follow in the footsteps of those who are very successful in budgeting their time!
How Successful People Spend Their Time
1. Exercising
Many successful people enjoy exercise because of all the benefits that correspond with it. According to the Mayo Clinic, exercise can provide a number of perks for your health and social life! Plus, it's a really fun way to spend your time!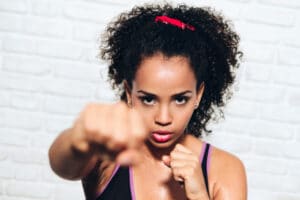 Exercising can improve your mood, boost your energy level, combat many health conditions and diseases, help you control your weight, and promote quality sleep! Those are great reasons to start an exercise plan today!
Why do successful people exercise? They probably aim to gain some of those health benefits, but they also know exercise is beneficial for many other reasons. It's a great way to make new friends, improve your social life, and fill your calendar!
Successful people like to stay busy!! They enjoy having a full calendar, and doing something fun like exercising can be a wonderful way to improve one's health and so much more!
2. Learning
Another way that successful people spend their time is through education or continued learning! There are so many podcasts, books, magazines, and videos out there! If you choose the right sources, you can really spend your time wisely.
Those who have succeeded in life often enjoy reading and spending their downtime learning new things. For example, successful bankers might learn a new language in their free time to improve their communication skills.
A dancer might learn new moves by watching videos on YouTube, and a carpenter could learn about the latest valuable tools by reading a magazine relating to his or her industry! The options are pretty much endless when it comes to learning something new!
Developing new skills in your free time not only is a great way to spend your time, but it also makes you more marketable. If you were to decide to switch careers, provided you learn a new skill from time to time, you could enter a whole new industry!
3. Recharging
Successful people know that it's important to recharge their batteries! This could mean an afternoon nap when you have a few moments, doing meditation or prayer, or just taking a much-needed vacation! Figure out how to make the most of your evenings after work to relax. Be sure to take breaks to avoid being a workaholic! There is life after work.
4. Volunteer Work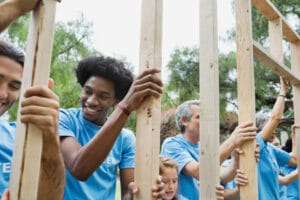 Many successful people find the time to do volunteer work. This could be helping the elderly, donating money to a charitable cause, or even spending time at a soup kitchen. If you consider doing volunteer work, you will surely find a calling!
There is an often held philosophy, "Give Before you get." Help others without the expectation of getting anything back. 
5. Planning
Successful people typically keep more than one planner or calendar! They often keep one for their personal life and one for business. They also write in journals and diaries to keep track of what worked for them and what did not.
Measuring your success can be very valuable to you at a later date. You will better understand your failures if you write about them when they happen. Once you realize where things went wrong, you can prevent that from happening in the future.
At the same time, you can write about the things that are successful in your life to better understand and appreciate your strengths – the things you do well. Consider all of the blessings in your life. Where and when did they first show up?
When you discover when and where your failures and successes came about, you can better plan for the future. It is often said that if we do not plan for our future, we accept failure, and if we fail to plan, we invite failure, so be sure to plan ahead!
You can use a calendar to plan or a trusted day planner! Figure out what works best for you, and start keeping track of things! It could mean the difference between success and failure in your life! That is worth the effort it takes to write a few things down!!
6. Socializing
Successful people are often social butterflies. They enjoy learning about what makes other people tick. Also, they make time for those who are important to them – their friends and family! Find time for after work activities with coworkers. Creating relationships with your employees or coworkers can also help retain talent. Successful people make time for what matters the most to them! 
7. Hobbies
Often, successful people keep a busy schedule because of the things they are passionate about. This can also be summed up as "their hobbies!" From sports like golf and football to hobbies like woodworking and knitting, these people stay busy!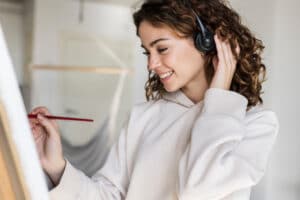 You might catch someone successful writing a book, painting on a canvas, or taking pictures of birds! They just love to have something to do with their time!
If you need a few more things to do on your agenda, consider picking up a new hobby, skill, or passion! You might become passionate about new languages, playing a musical instrument, or creating a magical garden in your backyard!
Sometimes, we do not know what we are passionate about until we try something new! It may take you out of your comfort zone, but if you learn a new hobby, you could embrace something exciting in your life – perhaps something you previously knew nothing about!
Conclusion
How do you spend your free time? Do you think it compares to how successful people spend their time? Are you spending your time in a wise manner, or do you lack direction?
If you need assistance in the business realm or need aid with your taxes, be sure to reach out to Indiana's tax expert, Sherry Borshoff! She offers free consultations and has the skills, education, and expertise to help you succeed in your business ventures!
Find out more today!! Just contact our office, and we'll be happy to discuss how we can help you and/or your business!evening