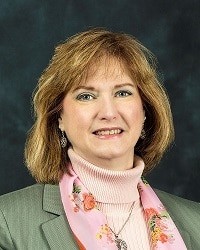 Sherry S. Borshoff, EA is Indiana's Tax Expert! She is a federally licensed enrolled agent and runs a full-service tax consulting firm, Borshoff Consulting, LLC. She helps businesses and individuals with their tax and accounting needs.
Her professional life began as a paralegal for the tax department at a medium-sized law firm, Krieg, DeVault, Alexander & Capehart. She received her Bachelor of Science degree in Accounting from Indiana University.
She worked for a small CPA firm, Clauseman & Associates, that specialized in health care reporting for two years before moving on to Clancy's Inc., a multi-unit restaurant company. There, she flourished; she was instrumental in developing their accounting systems, communications, and processes and procedures for not only their headquarters, but also for their twenty-one restaurant units located across Indiana, Ohio, and Kentucky.
She was later recruited to work for a large electrical contracting firm, Indianapolis Electric Company, Inc. Her accounting and information technology skills were needed in order to employ a new specialty accounting software that the company had purchased. She implemented the new software and the policies and procedures that were required. Additionally, she ran their accounting and information technology functions and acted as the liaison between the company's largest client, Eli Lilly & Company, and internal management and accounting teams.
Sherry also worked for a restaurant supply company, Central Restaurant Products, LLC., as a financial business advisor. She received additional training from the New Horizons Technical Learning Center on Crystal Reports and SQL Database Systems. She has a certificate in paralegal science from Indiana University in Indianapolis. While there, she studied business and accounting as well as paralegal science. 
She has taken leadership training from Zarvos Leadership Coaching, and the program was transformational in her life, helping her to become the leader she is today. She became part of Gold Star Networking in 2011 and is still the administrator today. She became a member of Best of Indy and started Borshoff Accounting, LLC in 2011.
In that year she also decided to begin her own tax consulting and accounting firm, Borshoff Consulting, LLC. She helps real estate investors and professionals navigate the tax reporting requirements pursuant to real estate related income. She also takes on projects for clients to get their accounting systems up to date, and in many cases, integrate their accounting systems with relevant business systems. She also helps many non-profit organizations streamline their standard operating procedures and processes to keep them compliant with federal and state non-profit reporting.
Borshoff Consulting, LLC., offers bookkeeping, payroll, business, and tax solutions as well as a friendly, knowledgeable staff dedicated to helping grow your company. They are located in Carmel, Indiana, but with today's digital technologies, and the fact that Sherry Borshoff is an enrolled agent, a federal designation, they are able to offer services throughout the United States.
Education 
IUPUI, Indianapolis, IN
Bachelor of Science in Accounting – (1986-1991)
Certificate in Paralegal Science – (1986-1991)
Advanced Crystal Reports Training – (1998)
SQL Database Training – (2007)
Leadership Training – (2013)
IRS Enrolled Agent – (2016)