Are you confused by the concept of tax resolution? What is tax resolution? Hopefully, this article will answer your questions and more! Do not become overly concerned or confused by the problems associated with tax resolution because tax resolution services will come into play and help here.
Tax resolution services are there for you if you need them. They are able to help you find solutions to tax problems you might be having. Many taxpayers have difficulty with filing or paying taxes on time. A tax specialist can help you become compliant.
If you are having tax issues or have received correspondence from the Internal Revenue Service (IRS), you might wish to speak to a tax professional with the right expertise and education so that you can have the most feasible options presented to you.
Enlist the help of a tax resolution service if you are having tax issues that have become troublesome in your life. You will be glad you know the right solutions to your tax problems rather than have them remain outstanding. It is better to eliminate worries than to delay them.
What is Tax Resolution?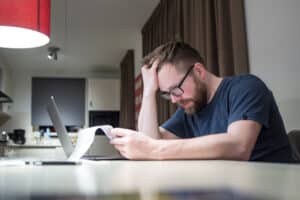 Maybe you are curious about tax resolution. After all, what is tax resolution? You might wonder if it is the right course of action for your particular tax situation. If you want to find the best solution for your tax problem, working with a tax advocate like a tax professional will help you toward the right tax resolution. A tax resolution will put your worries about your tax problems at bay.
You might also want to work with the Internal Revenue Service (IRS) to determine which solution will best fit your particular problem, but a qualified tax expert would have the knowledge, experience, and expertise you need. If you have not paid your taxes on time or have failed to file a tax extension properly, there is a tax resolution that is perfect for you!
When working with a tax resolution service, be sure to have all of the documents that are related to your tax situation at hand. This includes receipts, forms, and letters from the IRS – if you have, in fact, received any. All of this correspondence and paperwork will aid the tax professional in remedying your tax problem. If you do not have it available, do not be alarmed!
With the right tax resolution service, you will not have anything to worry about. They will be able to estimate the amounts that would have been taken off of your receipts and logs if you are unable to provide them. Just make sure you enlist the help of a tax service that is ethical, experienced, and has the expertise in the areas of tax that you are involved in.
What Are Tax Resolution Services?
Tax resolution services are meant to help taxpayers resolve any tax problems they might have, such as funds that are due to the Internal Revenue Service. Tax resolution experts are able to assist in resolving tax liability issues based on their experience and knowledge.
For example, a tax resolution specialist can help you fill out a financial disclosure for the Internal Revenue Service (IRS). This form lists your business's assets, liabilities, income, and expenses. This will best help the IRS determine how you can pay back any money owed.
A tax resolution service might be able to not only aid in creating the financial disclosure for your business but also can possibly reduce the amount of back taxes you owe to the government. This would, of course, depend on your circumstances and tax situation.
Why You Might Need Tax Resolution Services
There are many times in which you might need the help of tax resolution services. For example, if you have received correspondence or communication from the IRS, you might be inclined to enlist the help of a tax specialist who helps with tax resolution.
Also, if you owe the IRS money, you might need tax resolution services. You do not want to ignore the correspondence you receive from the IRS or forget that you are past due in filing tax returns. A tax expert can help with these matters, and one that specializes in tax resolution is your best bet.
If you owe the IRS money, a tax resolution specialist can help you determine how much you owe and how the IRS might pursue the funds if payment or correspondence is not received in a timely manner. For example, tax liens or tax levies are not out of the question, though they are rare in most cases.
If you have not filed all of your tax returns, it is wise to discuss the matter with a tax professional. They can best determine what your next steps need to be. Also, filing incorrect tax returns is never a good idea, as this can result in further complications with the IRS.
A tax expert can help you file any past-due tax returns in a timely manner. If you have received a letter from the IRS about your past-due tax returns, qualified tax professionals can assist you in dealing with the IRS and responding to any correspondence.
How Tax Resolution Services Can Help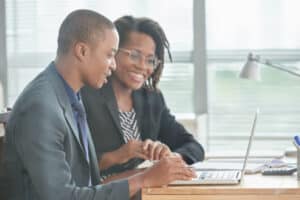 The right tax resolution service can completely assess your tax situation to help you determine what you need to file with the Internal Revenue Service, how much you owe the IRS, and how to best respond to any correspondence you have received from them.
A tax specialist can also analyze tax problems in order to come up with the best tax solutions. If the Internal Revenue Service has been trying to collect funds from you, the tax resolution service can help you figure out the best option for paying the IRS back.
For example, there are installment agreements or even an offer in compromise that can help you pay back or recluse you from the debt you owe the government. These options are dependent on your circumstances in every case. You might qualify; you might not qualify. It will really depend on the situation, but your tax resolution service can assist with this.
If you are eligible for an installment agreement or some other arrangement, a tax resolution specialist can help you get set up with the Internal Revenue Service. Making a payment plan to resolve tax debt is typically better than an IRS collection action, which might include wage garnishments. That can be quite scary if you are living on a fixed income!
Often, a tax specialist can represent you in the event of a tax audit, but this will depend on the qualifications of the tax professional. With the right tax representative, you can get the best results for your tax situation. They can help you be "current and compliant" with the Internal Revenue Service.
How Do Tax Resolution Services Work with the IRS?
One way that a tax resolution service can work for you is to deal with the IRS directly on your behalf. That helps you not have to make telephone calls or respond to letters in the mail. By enlisting the help of a qualified tax resolution expert, you will know that your taxes are in the right hands, and you will no longer have to worry about the stress of tax collection.
Imagine not having the burden of tax collection hanging over your head. It is probably a pretty nice image, especially if you were previously looking into the IRS collection process. While the IRS can be pretty reasonable, it can be difficult to get in touch with the right IRS professional to make arrangements to settle your tax debt.
Maybe you are in a situation where you have not paid your taxes for years or need to get on a payment plan to get tax debt resolved. Whatever the situation might be, a tax resolution expert will be able to navigate the waters to see where you are and where you need to be. Tax experts have been through the rough end and seen all sorts of tax debt and other situations!
If you are wondering if a professional tax service is right for you, the real question is, what do you have to lose? Where are you currently with the IRS? Are you behind on tax debt payments? Maybe you are in a situation where you feel quite helpless or hopeless about your tax situation. Work with the right tax resolution service to find the right solutions immediately.
Why Work With Borshoff Consulting?
At Borshoff Consulting, we specialize in tax resolution. We assist both businesses and individual taxpayers with tax problems by coming up with the best options possible. We can help you file old tax returns, negotiate with the IRS for the best outcome for you, and help you become both current and compliant with the IRS.
Sherry Borshoff at Borshoff Consulting is a tax accountant and enrolled agent. She has the expertise, experience, and education to get you off on the right foot with the IRS. Also, she has extensive experience with small businesses in filing tax returns, paying taxes, and making other business consulting decisions.
It's best if you work with someone who can help you manage your finances and pay back any money due to the Internal Revenue Service. Sherry Borshoff has your tax resolution problems cared for with her skills and talents. Be sure to reach out today if you have any financial concerns that need to be taken care of.
Frequently Asked Questions
Are tax resolution companies legitimate?
While it is true that there are many illegitimate companies out there that specialize in tax resolution, there are many reputable ones, as well. It is similar to the legal industry in that there will always be those who are unethical out there. Borshoff Consulting is above par, as Sherry Borshoff has the right expertise to guide you.
How much will the IRS usually settle for?
One of the only tax debt compromise programs available by the IRS is the Offer in Compromise. When seeking federal tax resolution with the IRS, a payment installment agreement might be the best option for you, but a tax professional like Sherry Borshoff can help you sort that out.
Do tax resolution services work?
Depending on the reputation of the tax resolution service, they will likely have more than one option available for you. This will help you work through the tax resolution process in a timely and often convenient manner. It can be trying to resolve tax issues, but that's what tax resolution services are for – to help you out!
What kind of tax resolution training is required for a tax expert?
A certain amount of experience, education (over 15 hours), and expertise are required to be considered a tax resolution expert. A CPA, tax attorney, or Enrolled Agent usually qualifies to be a tax expert. For more information, check out our article on everything you need to know about tax professionals, which discusses it all.
How do I find my tax resolution?
If you are looking for the help of an expert in tax resolution, you probably have a tax problem. Be sure to ask about the qualifications of the tax professional that you have decided to work with. Make sure they have a degree from an accredited school and/or have experience in the area of tax that you are dealing with.
Conclusion
Do you still want to know what tax resolution is? Do you have questions that have not yet been answered? Are you looking for the right tax resolution for your problem?
If you are ready to enlist the help of a tax resolution service, you should work with the best. Consider enlisting the help of Borshoff Consulting. Sherry Borshoff is Indiana's tax expert! She will help you resolve your tax problems and become tax compliant with the IRS.
Her skills and expertise are unparalleled. To find out how Borshoff Consulting can best help you today, be sure to request a free consultation. At your consultation, we can best determine how we can help you.