Tax resolution services can help you, as a taxpayer, in many ways. Consider having tax relief by enlisting the help of a tax resolution specialist!
With tax problems, it is wise to seek outside counsel. A qualified tax professional can aid you in solving your tax issues, so you can put that problem to bed.
One way tax specialists help taxpayers is with tax relief. Many taxpayers have tax debt that needs to be collected and distributed to the Internal Revenue Service. You may not know how much you owe the IRS, though. A tax consultant can help with this.
They typically have the right education, expertise, and experience to aid you with any tax problem that may come up.
Tax liability is not the only area that tax professionals help with when it comes to tax resolution. If you are owed a tax refund, the right tax consultant can help you determine the amount you can expect. In 2018, the IRS paid nearly $400 Billion in tax refunds.
What Are Tax Resolution Services?
When searching for best tax resolution services make sure to do your due diligence. Many tax professionals have different areas of expertise. For example, an enrolled agent can negotiate with the IRS on your behalf if you have a tax problem that calls for IRS collection.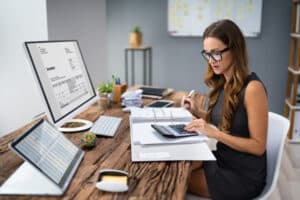 A tax resolution services company, such as Borshoff Consulting, works with both individuals and small businesses. This means that they often do business consultations in addition to the filing of federal tax and state tax returns.
When people speak of tax resolution, it is often meant to explain that you will be working with the IRS or tax professionals to resolve tax problems. Problems like wage garnishment and tax liens can be stressful on individuals and put small companies out of business.
The best option is to determine which type of payment plans will work for you. The right tax professional can help with this. The IRS offers many options, such as an installment agreement and offer in compromise.
Signs You Need Tax Resolution Services
If you want to be excused of your tax debt through a penalty abatement, the help of a tax resolution service is helpful. A qualified tax accountant can look through your tax correspondence with the IRS to determine the best course of action for you to take.
If you need other options or solutions for your tax problems, it is wise to seek the counsel of a tax resolution specialist. They should be able to aid you in becoming current and compliant with the IRS. This is the hope of most taxpayers, as they do not want the IRS taking disciplinary action.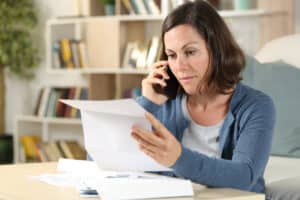 If you have received correspondence from the IRS in the form of a letter, the letter will generally tell you what you need to do next. However, the terminology and requests can be difficult to understand. This is where a tax expert comes in handy. They have dealt with most tax situations, and they are thus able to advise you on the right course of action.
If you need assistance paying the IRS the money they are owed or help in filing a tax return, especially if you are dealing with many past due tax returns, the help of a tax specialist can be very useful. It is wise to seek their advice as you determine the best solutions to your tax problems.
Frequently Asked Questions
Does the IRS forgive tax debt?
Each taxpayer's situation is different. If you are under pressure to pay taxes to the IRS but do not have the funds, the IRS will work with you in most cases. They want to be paid, so they will do their best to make sure you can pay them back. That said, in some cases, they do forgive tax debt.
What do tax resolution firms do?
Tax resolution companies are designed to resolve complex tax problems. You might be expecting a tax refund or owe money to the IRS. Perhaps you have received correspondence from the IRS and do not know how to comply. A tax resolution firm can help with those matters.
How can you resolve your tax issue?
Everyone is different. Each tax situation is unique, so it truly depends on your individual circumstances. In many cases, a payment plan is the best option. This solution will allow you to pay back your tax debt to the IRS over time.
How long does it take for tax resolution?
Resolving tax matters is not always a quick solution, but it is needed. You will want to get your tax problems under control as soon as possible. You can expect to hear back from any inquiries to the IRS within a few months to a year in most cases. A tax expert can help!
How do you know if you are being audited by the IRS?
Generally, the IRS will contact you in one way or another. Usually, this first contact is done via the United States Post Office. If you have moved in recent years, you will want to make sure your address is changed with the IRS so that they can contact you if the need arises.
Conclusion
If you are ready to get serious when it comes to tax resolution services or just want to learn more about the services offered by a tax accountant, be sure to reach out to Borshoff Consulting. We are qualified to make sure your tax problems are a thing of the past.
You can count on Sherry Borshoff to steer you in the right direction. She is educated and experienced in many fields and will help you resolve your tax problems. Imagine having that chapter of your life under control. Talk about tax relief!
Call on Indiana's Tax Expert today to determine how she can best meet your needs. If you schedule a free consultation, we can discuss your options to figure out what is best for your individual situation. What are you waiting for? Let's get this accomplished!