Are you wondering how to find legitimate charities to donate to for this tax year? Do you wonder if your favorite charity qualifies? What's the difference between the various charitable organizations? How can they affect your taxes?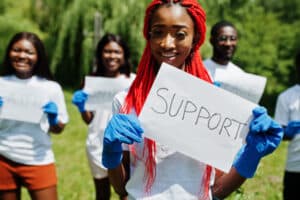 Are charitable donations tax-deductible, or are they tax credits? How does all of this work? Where can you find the charities that will count on your tax return? You may be swimming with questions about charitable donations, and we'll try to answer them all!
Whether it's the Red Cross or your local church, it's important that you know which charities or nonprofit organizations qualify for tax-exempt status on your annual tax return.
As you probably want to make the most of your tax deductions, be sure to work with a tax expert when working on your annual tax return so that your taxes are done correctly.
Understand more about how to find a legitimate charity to donate to this tax year and work with a worthy cause that will give you tax benefits at the same time!
How Do Charitable Organizations Work on Taxes?
Charitable donations are considered to be tax deductions. Tax deductions work to reduce your taxable income – the source that you are taxed on. If you'd like to reduce the amount of tax you will owe the government, this may be one great option for you.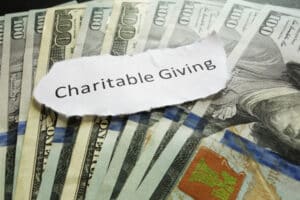 Tax credits and tax deductions are not the same things, though. Tax credits reduce the tax you owe the government dollar for dollar. That's why tax credits are generally more beneficial than tax deductions; you can usually get more out of a tax credit. However, you are only able to claim what you are eligible for.
If you are eligible for a tax credit, it's generally smarter to take that rather than to take a tax deduction, so it's important that you go over your taxes in detail. A qualified tax professional can help you get the most out of your tax return.
As you prepare your taxes for the next tax year, be sure to work with a tax professional who understands tax laws, rules, and regulations. If you are unsure of the qualifications or credentials of your tax consultant, ask around for a referral or read more in our complete guide to tax professionals.
Are Charitable Donations a Tax Audit Red Flag?
One thing you want to be careful about is going overboard on your charitable write-offs. You will only be allowed to take a certain amount off of your taxable income as a deduction, so make sure that you don't spend more than you have on charitable contributions. While they can be beneficial, they will only help you up to a certain dollar amount.
Learn more in our complete guide to charitable deductions. It has everything you need to know in it – from what a charitable deduction is to how to take a charitable deduction off your tax return the right way. The last thing you want is a tax audit, so do your taxes right and avoid red flags that an auditor might catch!
Learn more in this complete guide to surviving a tax audit! Remember, charitable write-offs can be a red flag, so take caution when taking them off your tax return or work with a qualified tax expert who can do your taxes right the first time around.
How to Find Legitimate Charities Per the IRS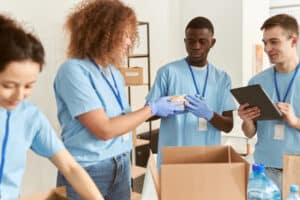 The IRS qualifies religious organizations and certain governments as being able to receive charitable donations on your annual tax return.
The IRS actually keeps a database that you can use to determine which organizations are qualified. This tool is called the Exempt Organizations Select Check Tool, and it will help you make sure that your charity is on the exempt list.
This tool allows you to search all tax-exempt organizations. You can look them up by their EIN (Employee Identification Number) number or by search term. Also, you are able to search through certain databases to find the charity that you are looking for. You can also search by city, state, or country!
How to check out a charity before you donate
There is also a great tool and website called Charity Navigator. Charity Navigator can help you identify the worst charities to donate to and the best charities to donate to in 2022 and beyond.
Other Charities to Donate To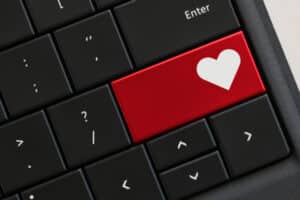 There are many other charitable organizations that you can donate to that will still qualify as tax-deductible on your annual tax return.
Here are a few charitable organizations that you might consider:
With this organization, you can donate time, money, vehicles, and much more! If you are looking for a way to give back to the military, this is an excellent source! You can do so much through Operation Gratitude. It's definitely worth checking out if you want to support the troops and those who don't get mail in the military!
Many infants don't make it to childhood, and their families are devastated. This organization supports infants who are ill or in life-threatening conditions. It's a wonderful way to support the less fortunate if you have a knack for knitting or crocheting baby blankets! They also accept other donations!
This non-profit organization was started by a young lady who heard a moving sermon, which inspired her to start a thrift store that helped those who were recently incarcerated or homeless get back on their feet. It's a great organization to support and created by a woman with a big heart!
This children's hospital is one you have probably heard of. If you are a member of the Scottish Rite, you probably receive mail that inspires you to support these children! It's a really great way to give back to those who are less fortunate!
Feel free to look these non-profit organizations up in the IRS database to check their exempt status or read more about them on their websites! If you are interested in learning about more ways you can volunteer, check out the website Sharing Life and Love. It has a ton of great ideas.
Conclusion
As you try to find legitimate charities to donate to this year, you may still wonder if the charity of your choice will work for the IRS. The best choice you can make is to work with a tax consultant if you are unsure of your decision.
The right tax professional can steer you in the proper direction when it comes to your taxes. Be sure to contact our office for a free consultation. Sherry Borshoff is Indiana's tax expert! Therefore, she knows how to handle your tax return in the proper manner!
With a tax expert, you know your deductions are being cared for correctly. Also, our tax accountant will make sure you are working with charities that will be beneficial to your taxes, so be sure to contact us today so that we can best determine how to get the most out of your tax return. We will maximize your charitable donations!